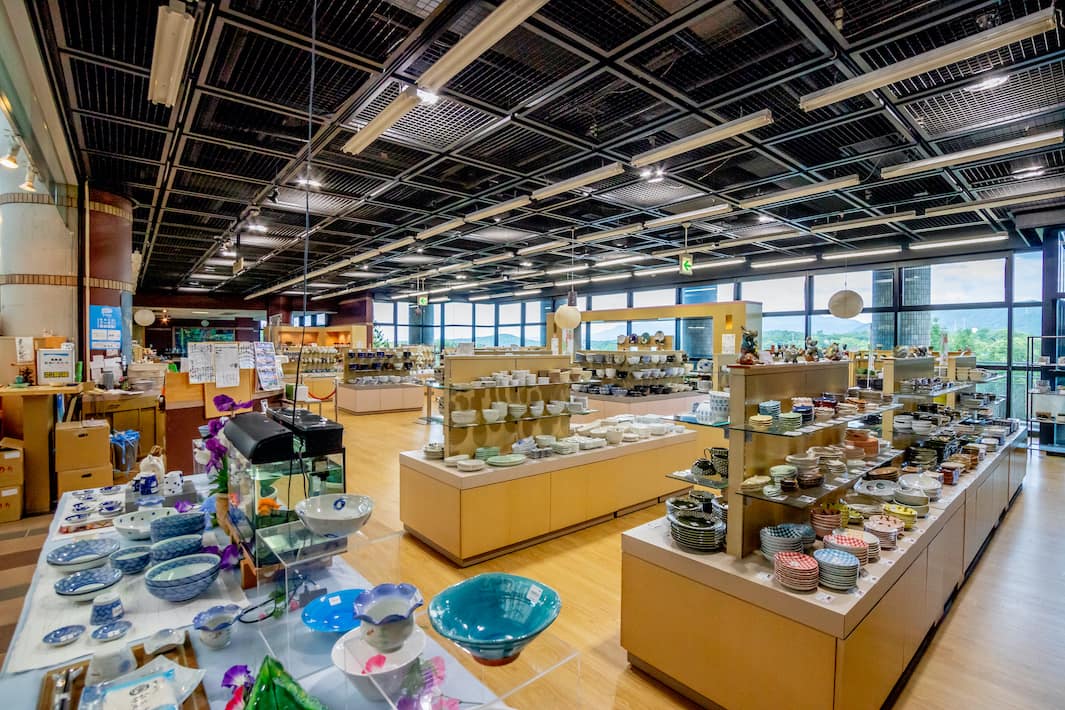 GIFU TOKI
DONBURI KAIKAN
The road station of Toki Mino, called "DONBURI KAIKAN" is a spot where everyone can enjoy.
DONBURI Bowl Hall
DONBURI Kaikan
"Donburi Kaikan" of Michi-no-eki Toki Minoyaki Kaido, was designed to look like a donburi because the origin of the culture of tableware in Japan is"donburi".
What is DONBURI kaikan?
The Donburi Kaikan is an attraction that combines Mino ware shop an exhibition space and education center where you can learn to make pots.
It is also the cafe and a food shop.
Special feature of crafts
You can enjoy shopping at the pottery shop.
We also hold pottery classes at all times such as an electric potter's wheel classroom, and handbill-Painting class.
DOMBURI KAIKAN
286-15 Hita, Hita-cho, Toki City
TEL:0572-59-5611 / FAX:0572-59-2850
■ Business hours Pottery shop: AM9: 00 ~ PM6: 00
■Closed days Tuesday(In the case of a national holiday, the next day is closed)