Founded about 180 years ago.
MATSUSUKE kiln
We are specialist in earthenware pottery.
We are very particular about the soil we use because we want people to feel a sense of warmth when using our cups.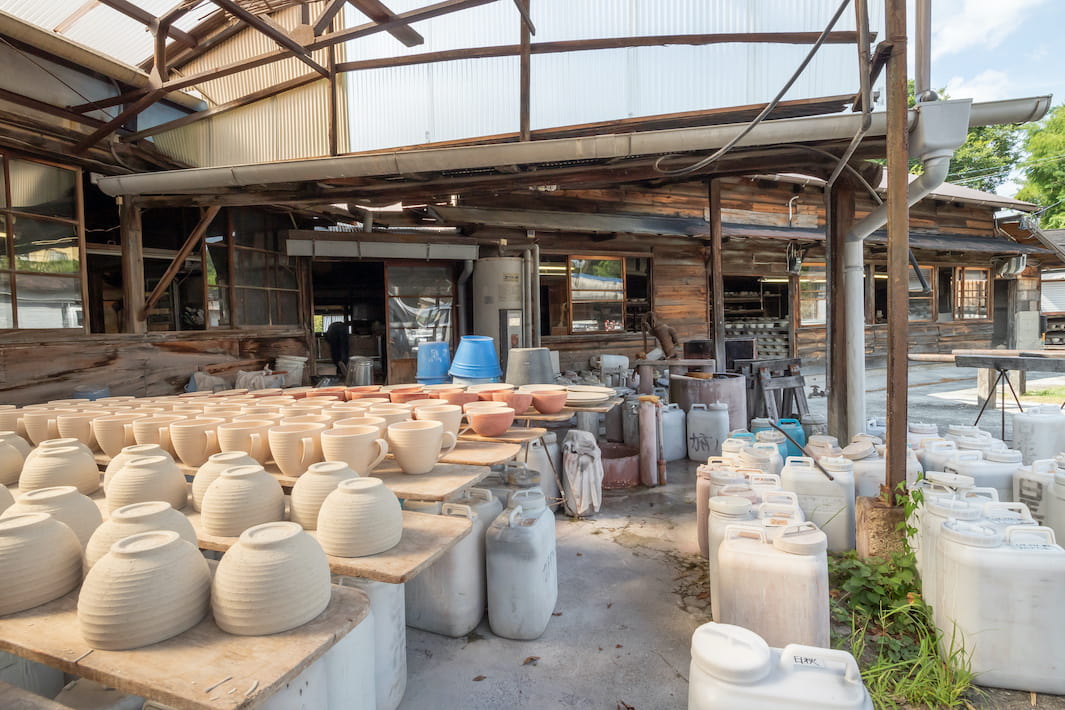 The clay of Matsusuke kiln
Usually one kiln uses one or two soils, but here Matsusuke Kiln we uses 5 kinds of soils to make the best pottery .
All our products are made to order
This means that all our products are unique.
MATUSUKE Kiln director
Mr.Kato's family has been in charged for 7 generations. He is the current director.
"I want to pass on the technique and sprits of Mino ware and support young potters." said Mr.Kato
4 potters are working at MASTUSUKE Kiln.
My ambition
I hope to provide support and guidance to young ceramic artists at our kiln, which will lead to the sustainment of the Mino region and leave Mino-yaki pottery healthy for generations.
by Mr. Kato
MATSUSUKE Kiln
Originally, we were mainly making sushi teacups. However, these days we produced wide range of different pottery see below for examples.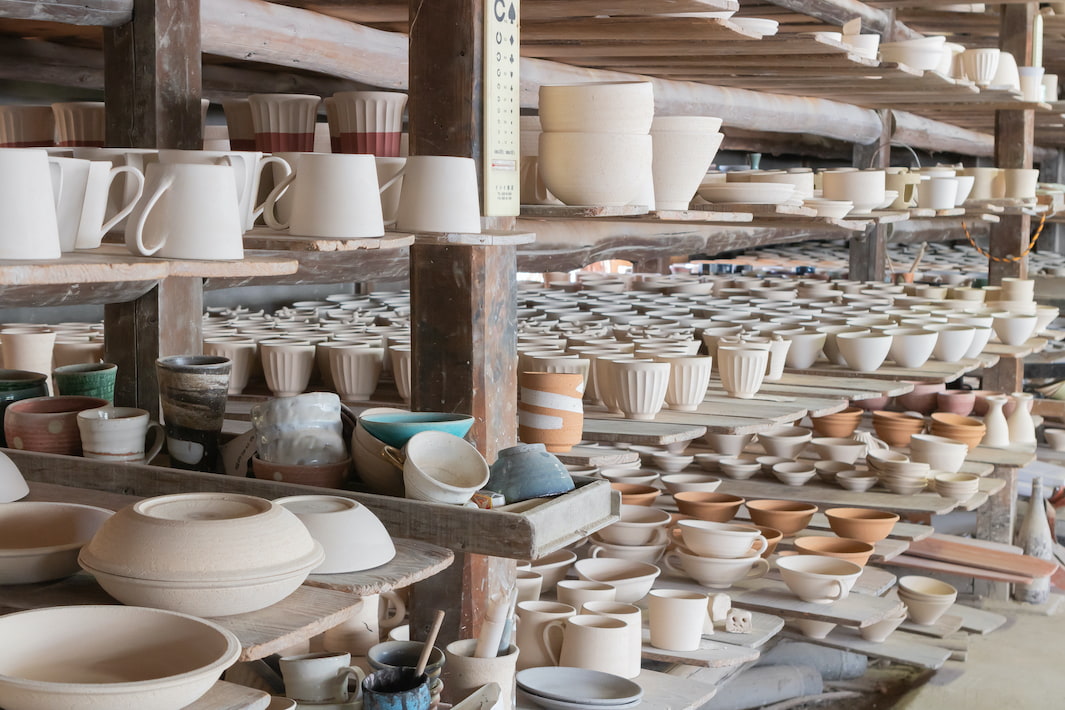 Large collection of Mino pottery
Teacups, mugs, plates, rice bowls soup bowls, matcha bowls etc.